The Polish Church Garden Project
A project is running to rejuvenate and maintain the Polish Church Memorial Garden.
What are the plans?
The church itself is to be remembered with a base/footprint on the original plot of the church, with seating, planting areas, a cross and an information board.
The area of the garden along the tall back fence it to be kept for native plants and trees to encourage wildlife with a meadow area by the bottom corner.
The main area of the garden in the centre is to be mowed and used as an open space for picnics and activities.
Latest Updates
20th August 2021 - Creation of the Polish Church Garden took a further step forward this week with the installation of a wooden memorial cross, which was funded and hand-crafted in oak by Matt and Alexa Duckworth-Briggs.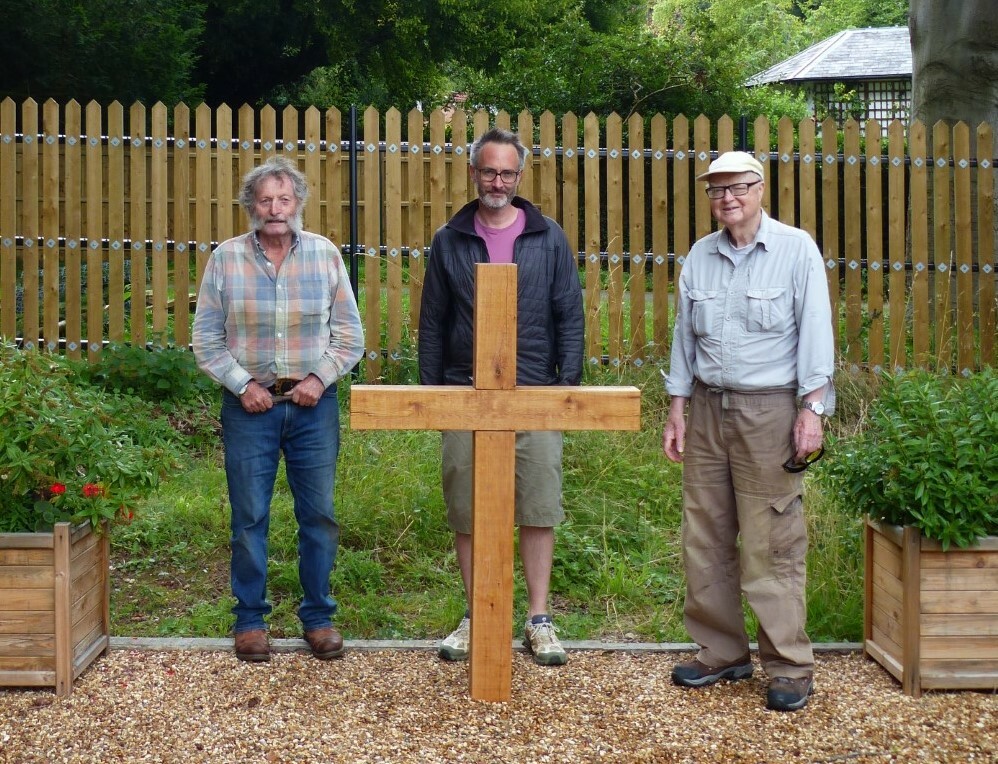 17th May 2021 - During May plaques to remember two local residents were mounted on a bench. We also held a working party where the garden was tidied, a temporary sign explaining about the history of the church and site was put up and plans for the more permanent information board were discussed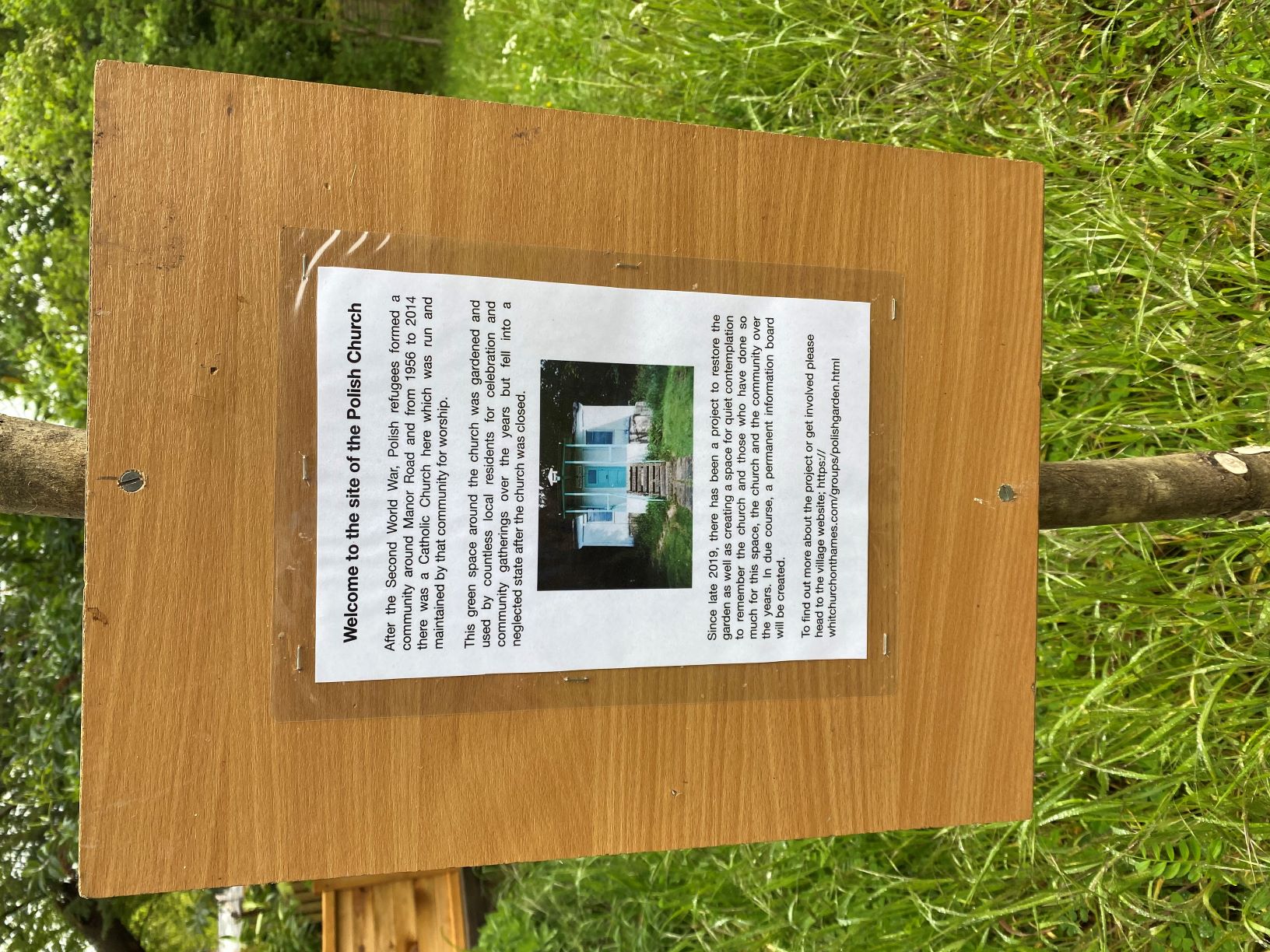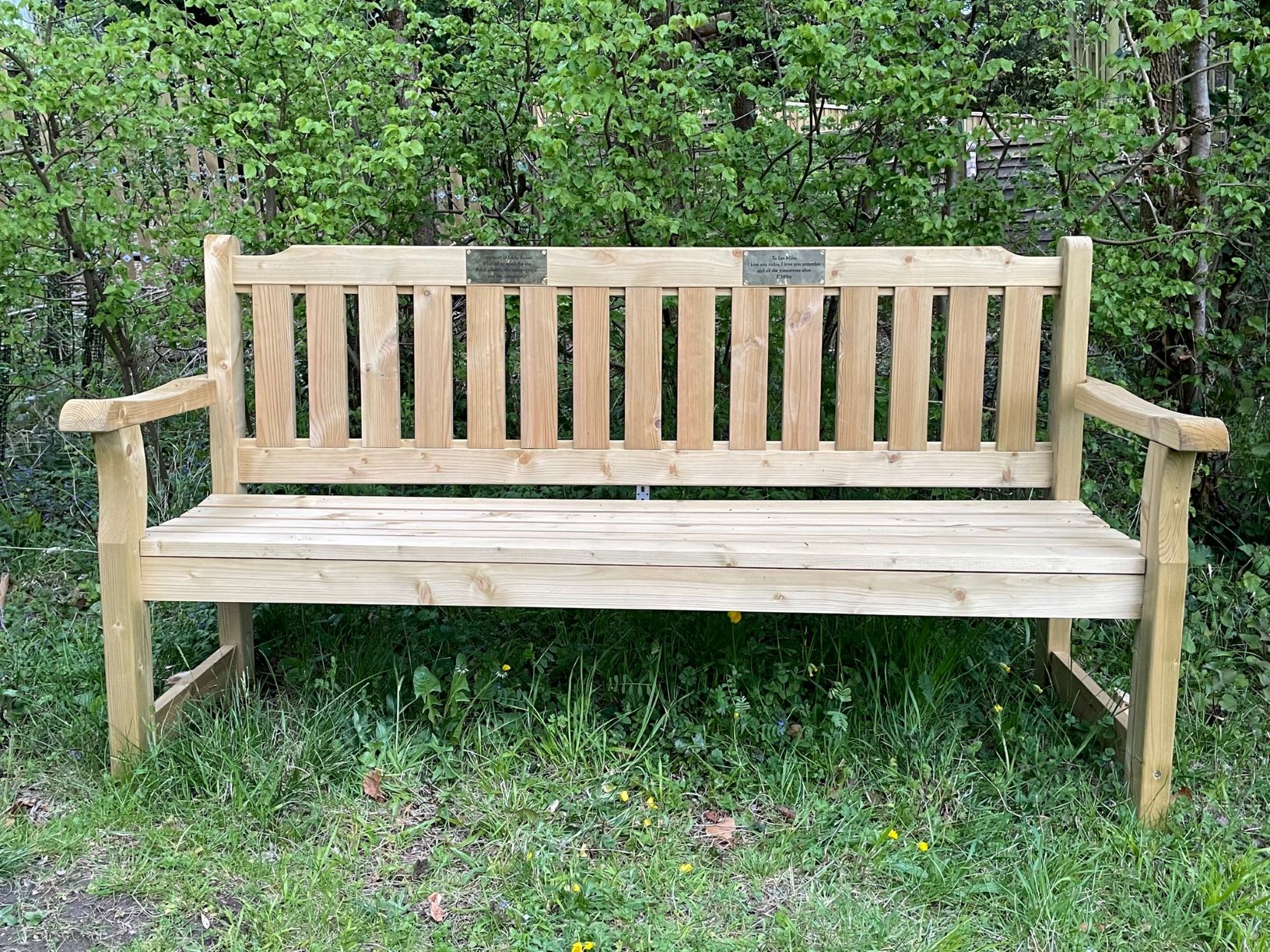 8th April 2021 - The design for the cross, to be installed on the church base, is coming together. The current favourite idea is to have a cross made of Oak, as this is both the national tree of Poland and a popular British tree. The idea is for the cross with be simple in design with square wood beams and ends with rounded edges, finished in a light oak colour and approximately 4ft to 4ft 6 inches in height. This picture gives an idea of the shape, although it's flatter than what's planned and a darker colour. If you'd like to comment on the design please email Alexa.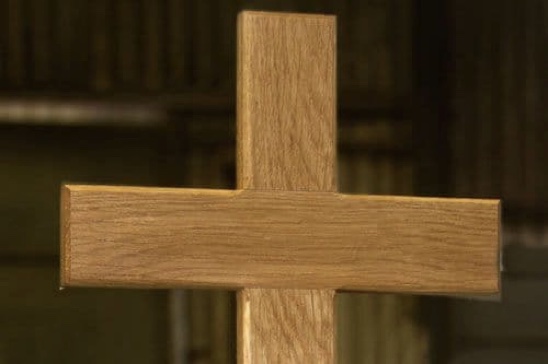 9th March 2021 - An update on recent progress was reported as a news item on the website.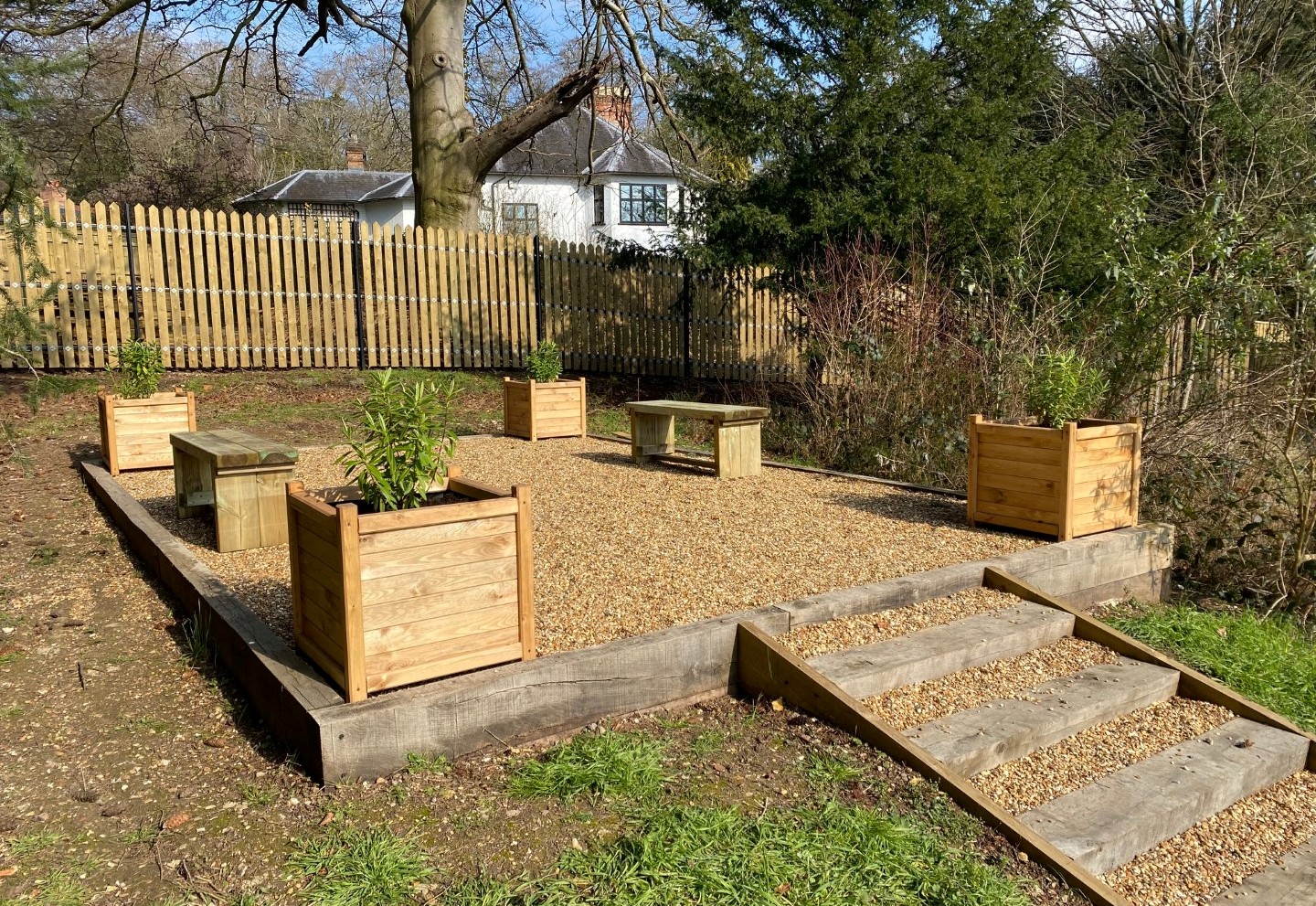 5th December 2020 - Meeting on site to discuss benches and planters, details here.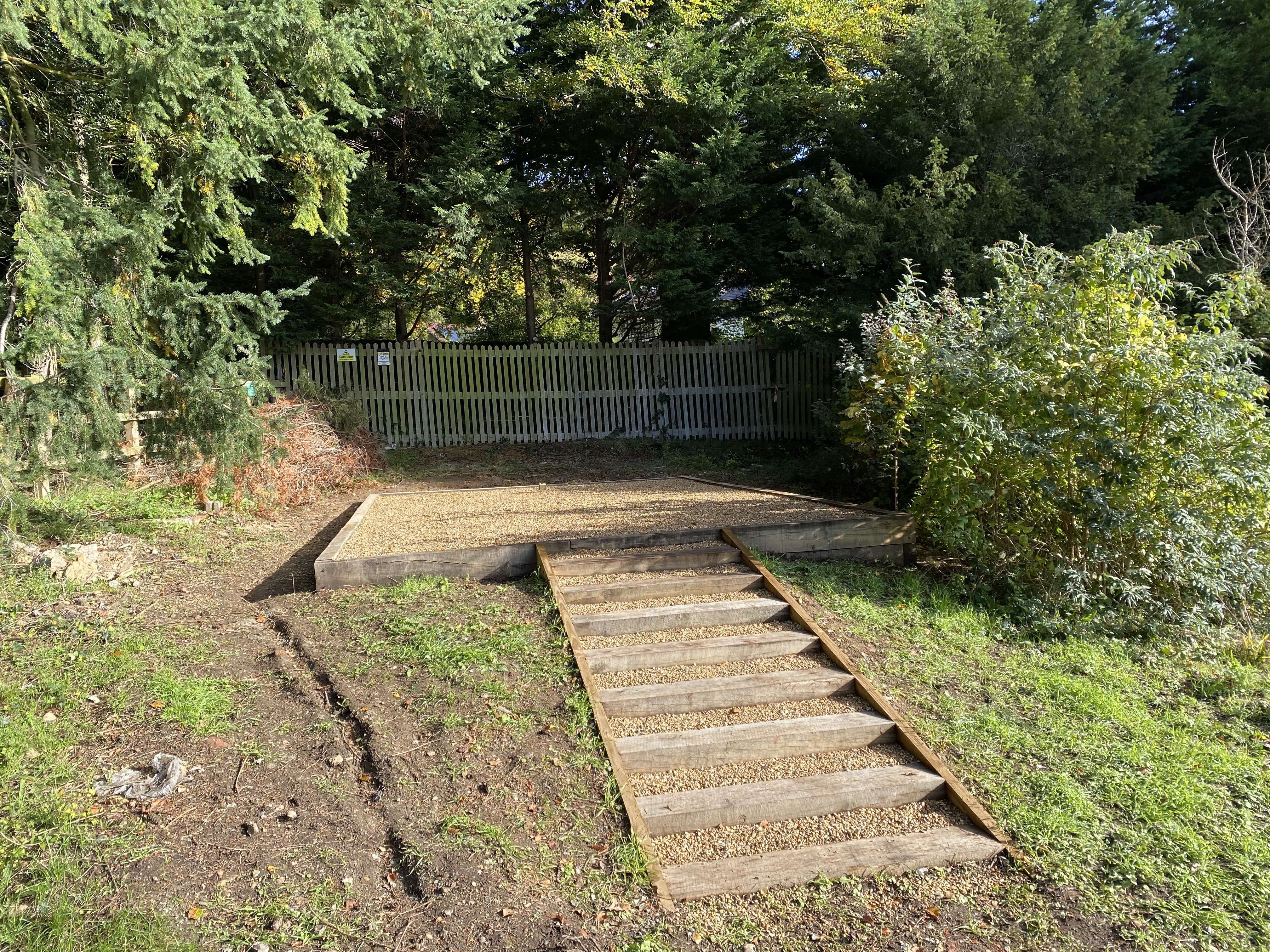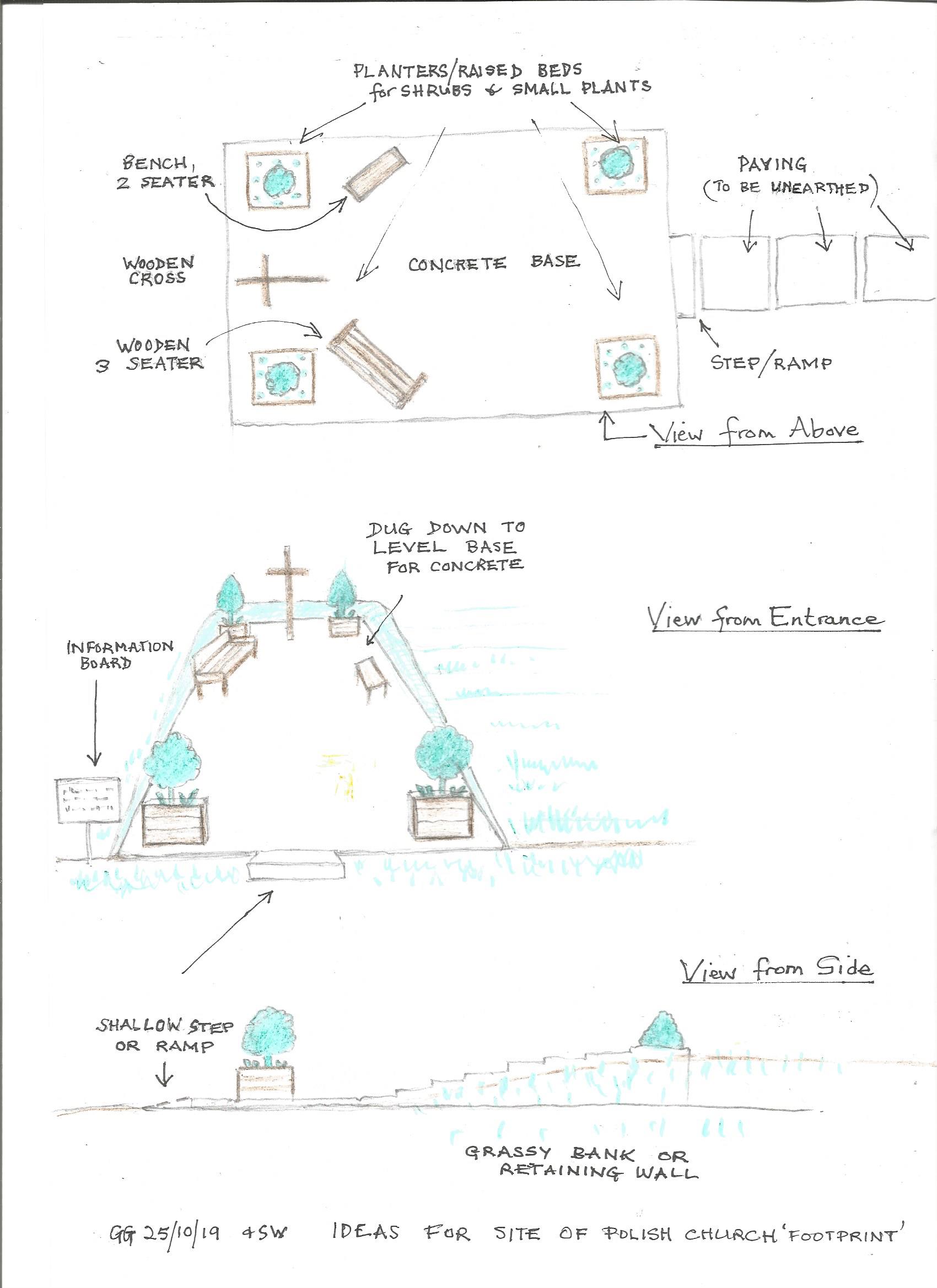 Work started on the church base in August 2020 and completed in October 2020.
Notes from the PC Meeting 13th February 2020
Notes from the get-together on the site on the 27th October 2019
Notes from an initial visit to the garden on 7th August 2019
How do I get involved?
Contact Contact Jill Bradon 0118 984 1574 or email