Local Libraries
There are two nearby libraries:
Pangbourne Library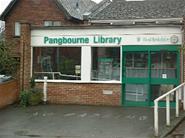 in Reading Road, Pangbourne RG8 7LY, run by West Berkshire Council.
Woodcote Library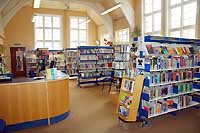 adjacent to Langtree School. Reading Road, Woodcote RG8 0QY, run by Oxfordshire County Council.
The South East Oxfordshire mobile library which visited Manor Road, Whitchurch, on alternate Fridays now no longer comes because of cuts to the SODC budgets.