Whitchurch Mill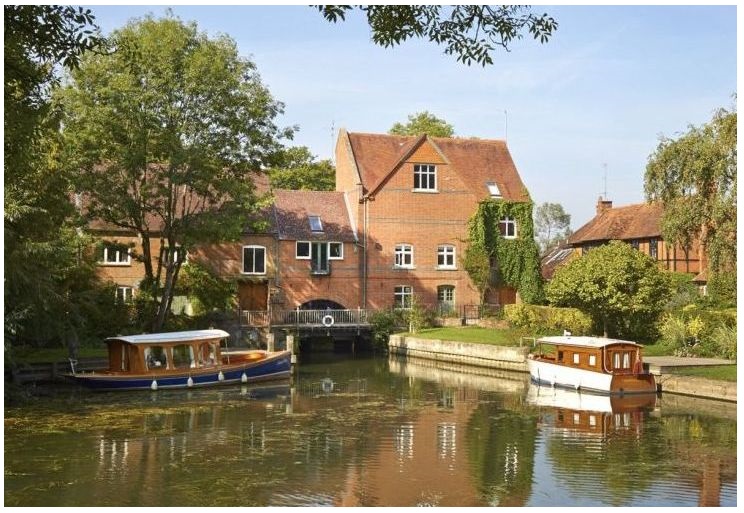 There was a mill in Whitchurch at the time of the Domesday Book in 1086, when the village was part of the extensive land-holding of Milo Crispin, a Norman.
There appears to be little information about the mill in the 900 years since then but it was a corn mill and an important element in the economy of the village.

For a period prior to 1948 the mill was used to generate hydro-electric power. The 1912 OS map shows 'Electricity Works' at the Mill, so it appears that hydro power goes back to before the First World War. More recently, when plans were mooted in 2010 to install hydro-electric turbines of the Archimedes Screw type in the weir at Goring there was a suggestion that Whitchurch might do the same. But while the water level drop at the Goring/Streatley weir is 1.7 metres, it is only one metre at the Pangbourne/Whitchurch weir and the idea was not pursued.

The grass lawns between Mill Drive and the mill pool were created by a Mr Payze, miller in 1895, who built a retaining wall to create a wharf. Subsequent protracted arguments led to the creation of a public footpath, one of the shortest in the country, connecting Mill Drive to a landing step at the riverside.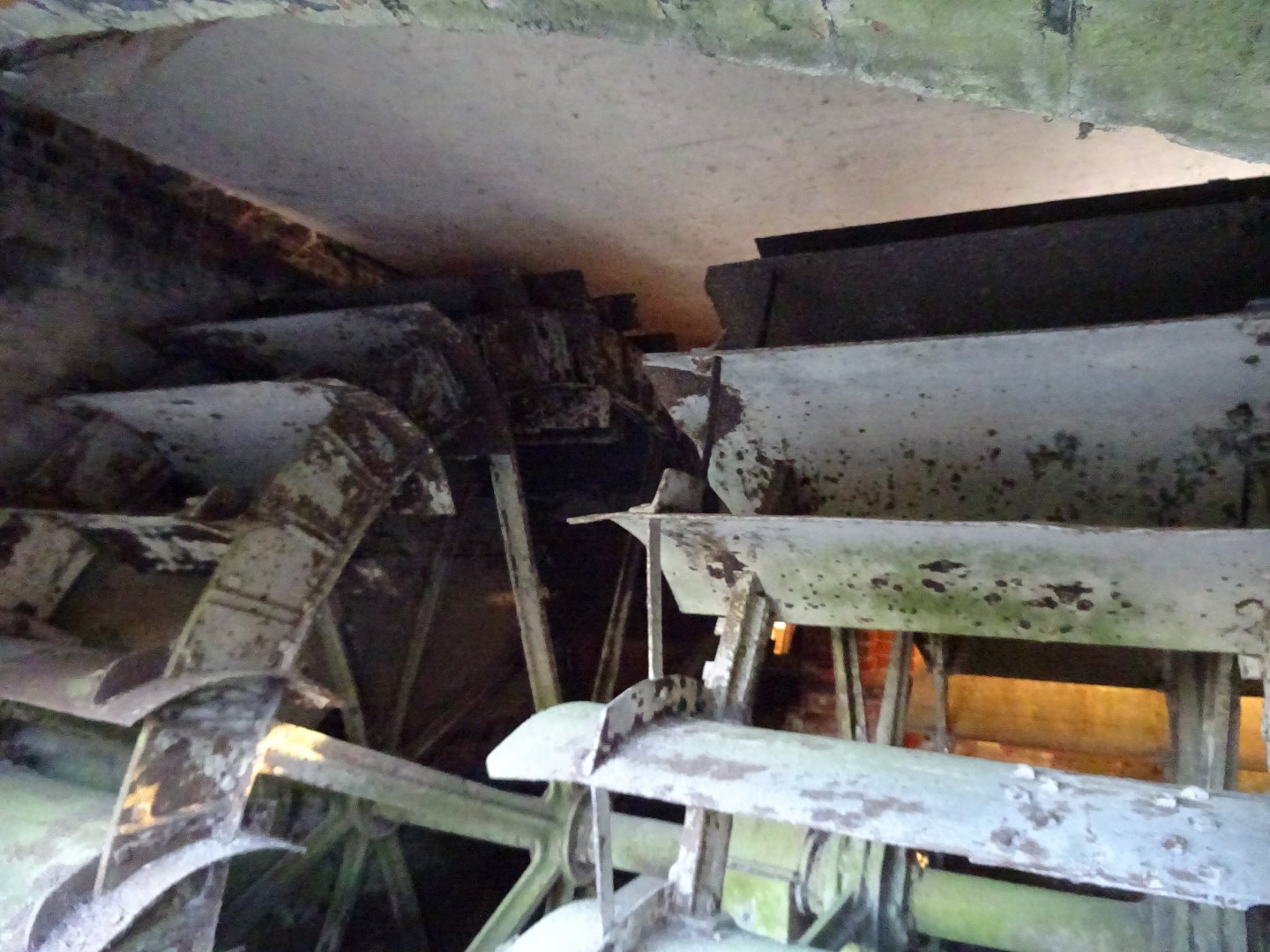 Today the mill is a private house of six bedrooms in grounds of 1.2 acres with private access to the lock and weir. The house was sold to new owners in 2016.

The twin waterwheels that were used to turn the millstones have survived and can be seen from the bridge over the tailrace. (right)
Since writing the above, the use of the Mill in the 1960s for industrial research and development under the direction of John Dolphin has come to light. Read about it here.

References:
• Relics & Monuments, Peter Hawley, Whitchurch & Goring Heath History Society, 2009.
• Millennium Exhibition 4th-5th November 2000, Sue Matthews and Vicky Jordan, Whitchurch & Goring Heath History Society, 2005.

Richard Wingfield, February 2017 , revised March 2017