Whitchurch Lock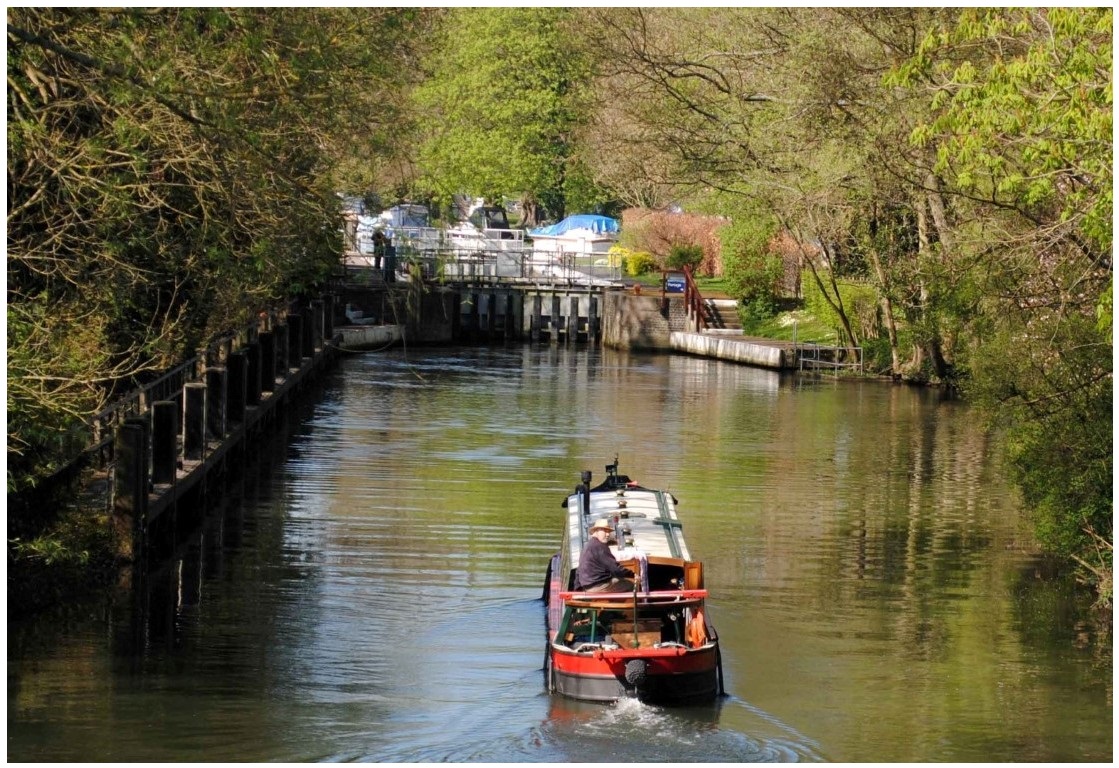 Whitchurch Lock is one of the 45 locks that enable boats to navigate the length of the Thames from Teddington to Cricklade.
For the two hundred years to 1787 there was a flash lock here, requiring boats to be winched up against a rapid flow through a part of the weir. It was hard work and a waste of the miller's water, especially in a dry summer. Then the Thames Navigation Commissioners built a pound lock in timber, with two pairs of gates and a fall of about 3 feet.
The 'Eye Sketch' below shows the plan for the pound lock. It is reproduced from Sir Rickman Godlee's 1926 book A Village on the Thames and can be seen enlarged here. The flash lock is shown with its winch, towing rope and towpath for horses. The horses are routed past Thimble Mill and The Swan.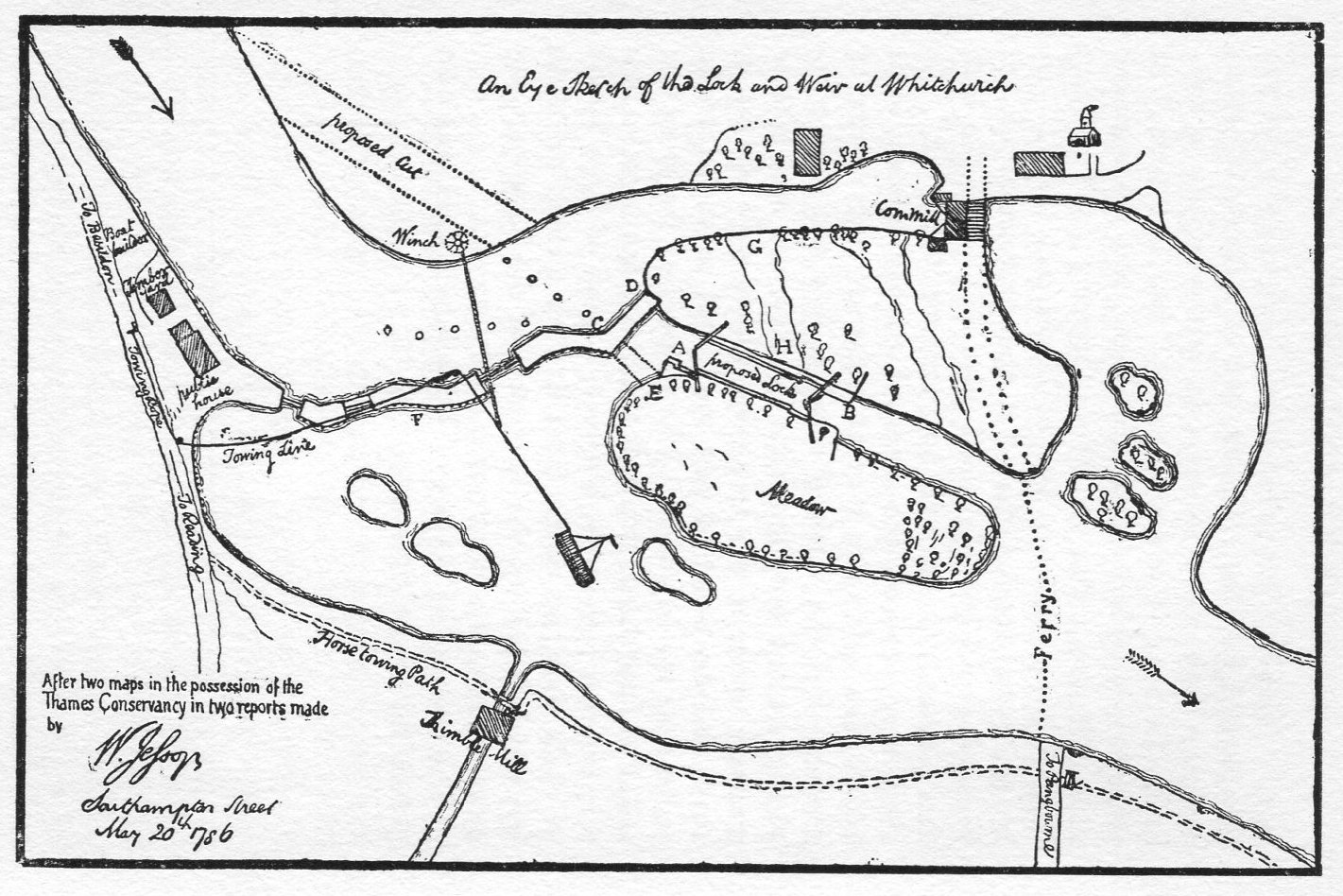 A 'proposed cut' upstream, never implemented, can also be seen. Several small islands are shown. Passengers took the ferry from the Pangbourne slipway and walked above the tailrace at the corn mill. The plan was made in 1786, six years before the first toll bridge opened.
The lock-keeper's cottage was built in the 1830s and the lock was rebuilt in brick and stone in 1877. Hydraulic power for the lock gates was added in 1966.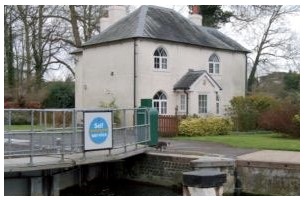 In Jerome K Jerome's 1889 comedy novel Three Men in a Boat the three pass through Whitchurch lock in their camping skiff, with dog Montmorency, on the way from London to Oxford. On their return they abandon their boating holiday at The Swan and catch the London train from Pangbourne.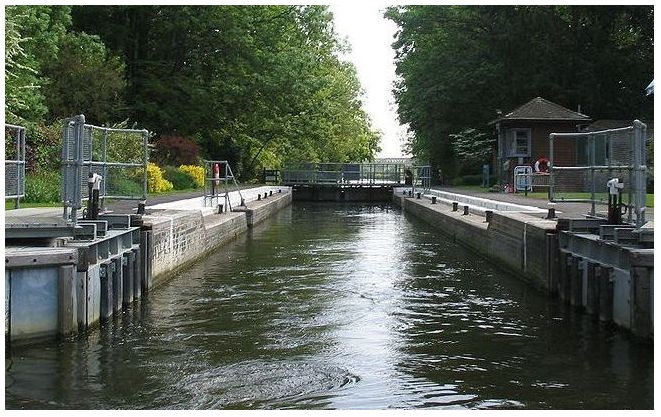 Whitchurch Lock is thought to be the only one of all the Thames locks that is inaccessible by the public unless they are in a boat. Public access across the weir from Pangbourne, and from Mill Drive in Whitchurch, was closed in the 1880s according to Fred Thacker (The Thames Highway, Volume II, 1920).
Richard Wingfield. August 2014
Photo taken from the toll bridge: Nick Brazil.