Village Hall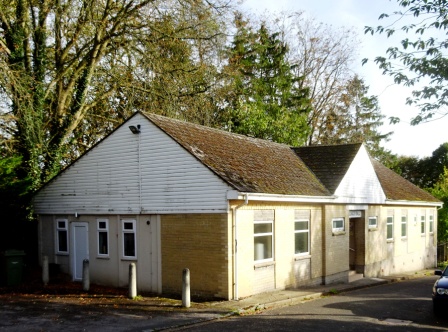 The Village Hall, in Manor Road, Whitchurch-on-Thames, RG8 7EU, is available for hire by residents of the village or neighbouring communities. Enquiries from potential users are welcomed.
The hall is situated in a quiet cul-de-sac off the High Street and has its own car park. Here is a map.
There is an attractive main room (for up to 80 people) which has a stage. There is a committee room (for up to 12) and a servery. The building is centrally heated and has modern stacking tables and chairs.
The hall is home to a variety of regular events as well as hosting private parties, business and village meetings. Here is a list of current activities.
Management of the Village Hall
The hall is run by a sub-committee of the Parish Council, the Village Hall Management Committee.
Please see here for the minutes of the Management Committee. There is a current proposal for Village Hall improvements and a preliminary Renovation/Improvement plan dated September 2018.
A report on Village Hall Activities 2020 and 2021 was prepared for the Parish Council meeting on 11th February 2021.
Booking the Village Hall
To enquire about using the hall, please contact the Hall Manager: Richard Scearce, 38 Manor Road, Whitchurch-on-Thames, RG8 7EU. Tel: 0118 984 2004 between 9 am and 1 pm or email. Alternatively contact Jane Yamamoto the Parish Clerk.
The hire rates are shown below.
| | |
| --- | --- |
| Group | Hire rate per hour |
| Local community organisation | £10 |
| Other non-profit organaisations | £10 |
| Profit-making organisations | £15 |
| Local Government | £15 |
| Private functions | £10 +£30 deposit |
| Charity events | £20 per event |
Please see the booking form and conditions of hire.
There is a detailed hall layout plan which can be consulted for event planning.
Just the committee room and servery together can be hired at 50% of the above rates.
Reasonable setting-up time is allowed at the discretion of the hall manager. Central heating is included in the hire rates. Payment in advance may be required. Also, the tables and chairs may be hired for private use outside the hall: £5 per table, £5 per 10 chairs