The Whitchurch Society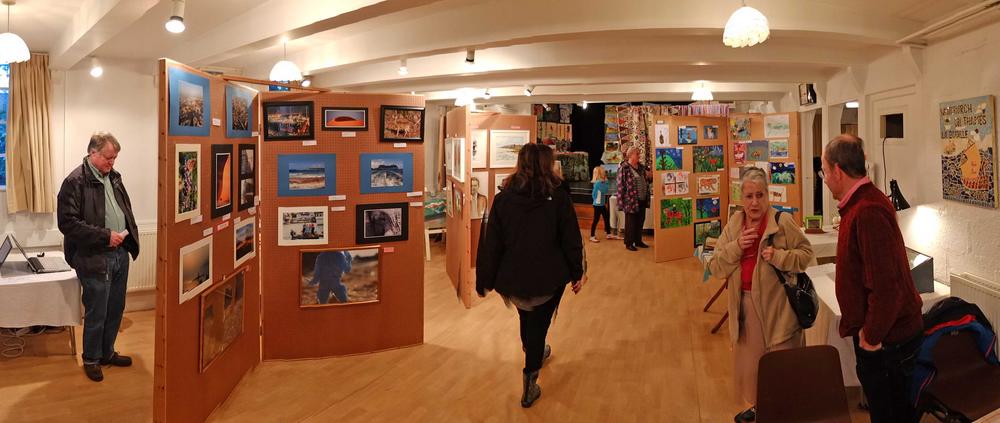 Arts and Crafts Exhibition -2014 (photo by Nick Brazil)

It was always considered that everybody in the village was a member of the Whitchurch Society.
Until 2013 the Society had a committee which met every two or three months. At the last meeting in December 2013 it was proposed by the Secretary, Ian Bruce, and agreed by the committee, that regular meetings should be discontinued and stand-alone groups should be established to run the three annual events – the four walks (New Year's Day, Spring, Summer and Autumn), the Garden Walk (Open Gardens Event) in June and the Art & Craft Exhibition in November.
When the Society was founded 40 odd years ago, one of its main functions was to review Planning Applications and solicit opinions. This process was overtaken by technology and now everyone can have their say via the internet.
Organisers and teams to run the three annual events are in place. Until his recent ill health Eric Hartley ran the walks but now they are organised by a group including Mike Scott, Roger Crawford and Richard Harris. Ian Bruce with a large team of supporters, has taken on the Garden Walk and likewise Sally Woolhouse organises the Art & Craft Exhibition.
Although there are no longer regular meetings, the Whitchurch Society still exists and retains financial responsibility for the three annual events. The following officers are still in place. They take part in the annual events and are available to respond to any enquiries about the Society:
Chairman – Peter Smith
Secretary – Ian Bruce
Treasurer – Richard Williams

Enquiries should be directed to Ian Bruce in the first instance:-
telephone: 0118 984 2653
mobile: 07879 405559
ian.bruce@btinternet.com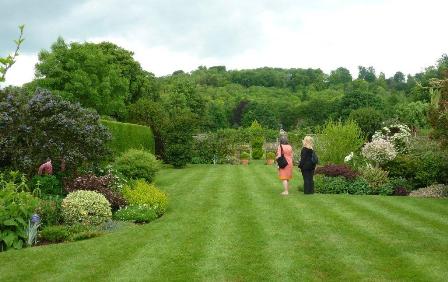 Garden on show on a Garden Walk event (photo by Nick Brazil)