Nature Notes
What's new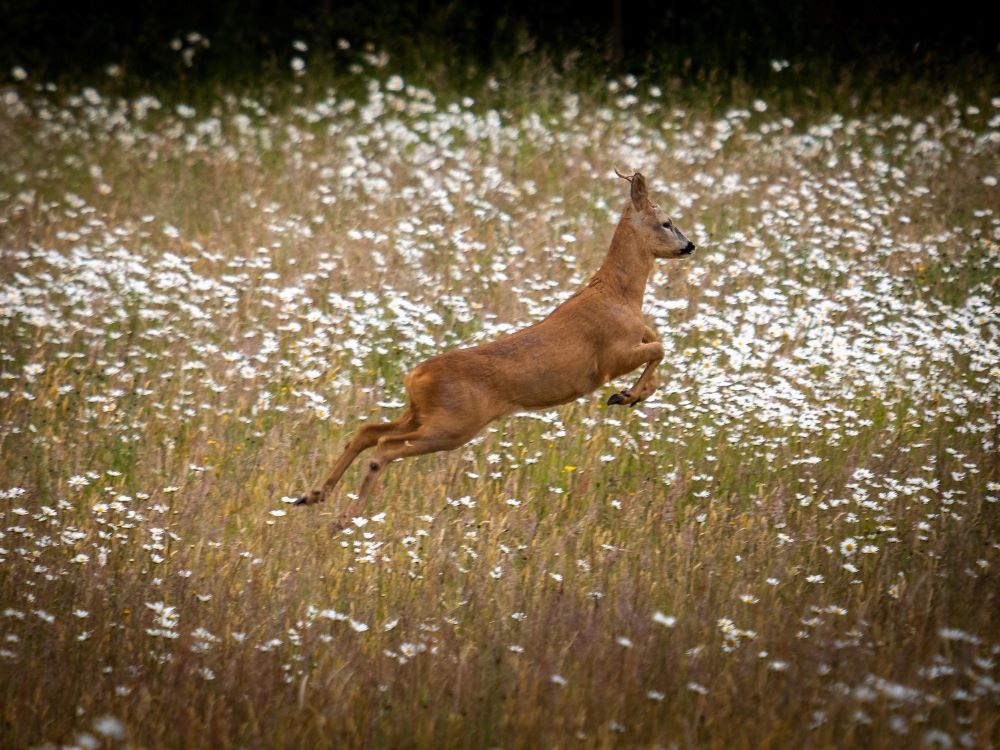 We have not one but two new items for your interest and enjoyment. Our latest issue of Whitchurch Nature Notes is called 'Our local Deer'. Click on the list below to see it. This article by Sarah Dixon and Sandra Parkinson describes how to recognise our three species of deer, and why we may not always welcome the presence of these beautiful, but secretive creatures.
Also, I have received some amazing photos of unusual insects and other wildlife since I took on the role of Nature Editor on the Whitchurch Web. These recent contributions sent in by Claire, Pam Chandler's daughter, show some birds which are very difficult to identify – but they are definitely the cutest so far! Click below on 'Curious but Cute' to see them.
Background
This page of the Whitchurch Web was launched in April 2020 to provide some interesting and informal articles about the wonderful natural world here in our local area. The aim is to publish an article approximately once a month, on a seasonal topic; they will hopefully provide some interesting facts about particular flora and fauna that you may see, and also help with the identification of them, with the aid of photographs. Some of the issues are written by myself and others by members of the community. Please send nature news, photographs, suggestions, comments or questions to me, by email. I will incorporate them in future Nature Notes, where appropriate and possible.

I hope you enjoy reading them and that they add to your appreciation of the natural world all around us.

Sally Woolhouse, Nature Editor, 3rd July 2020
Whitchurch Nature Notes
1) Signs of Spring - Part 1 - Spring flowers, such as primrose and green alkanet, blackthorn at the Maze, queen bumble bees. By Sally Woolhouse, posted 1st April 2020.
2) Tess and Scarlet's Garden Watch - Focusing on the bee-fly, the shield bug and the ladybird. By the Higley twins, posted 9th April 2020.
3) Signs of Spring - Part 2 - Our garden birds, birds of prey overhead, occasional visitors and the dawn chorus. Posted 24th April 2020
4) Signs of Spring - Part 3 - Photo Gallery of birds feeding, nest building and showing off their aerobatic skills, all taken by Whitchurch residents. Posted 24th April 2020
5) Butterflies in Spring - Sandra Parkinson describes some of the colourful butterflies she sees at Chalkhills, Hardwick Road. Posted 23rd May 2020
6) Our Local Deer - How to recognise our three species of deer and how we co-exist with them, by Sarah Dixon and Sandra Parkinson. Posted 3rd July 2020
Nature Notes 'Extras'
Nature Notes from Italy - Whitchurch resident Rosemary Pearce has recently been in central Italy and has provided this note on Spring in a Quiet Valley. Posted 11th May 2020

Curious but cute – Pam Chandler's amazing handiwork brings new meaning to Springwatch – posted 3rd July 2020
Other links