New Pavilion Project
Background
Whitchurch Parish Council acquired the cricket field from its private owners in 2012 and set about a programme of work to improve it as a facility for all. A car park, football pitch, benches, landscape planting, fencing and signage were all provided over a period of several years. From the outset the need to replace the ageing cricket pavilion and tea room (shown below) was recognised and this is the important next phase.

In recent years planning for a new sports pavilion has moved forward, leading to the granting of full planning permission in 2019. The proposed location of the new building is shown below.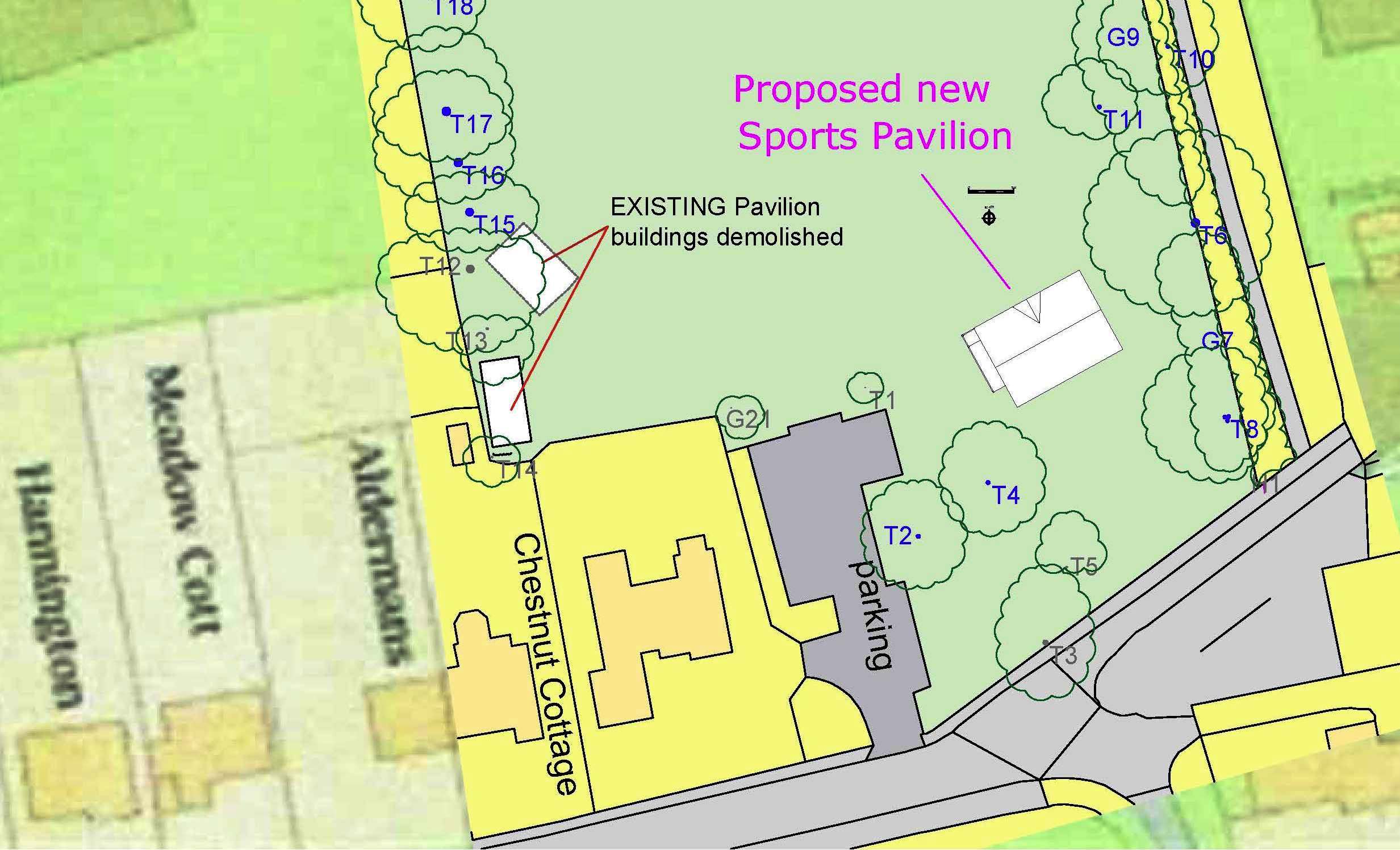 Links to plan and elevation drawings of the building can be found on the SODC webpage here.
New Pavilion Working Group
In September 2019 the New Pavilion Working Group (NPWG) committee consists of:
Neil Huntington (Chair; Community and Development Advice)
Warren Beard (Parish Councillor)
John Bradon (Community and Village Plan)
Jim Donahue (Parish Council chairman)
Cormac Neeson (Cricket Club)
The group is looking for a sixth member and if any energetic person with some experience of fundraising or good contacts is interested, please contact Neil Huntington.
The appointed architect is Chris Owens, Owens Galliver, Pangbourne.
Contact details are here.
The Minutes of Meeting of the NPWG, starting in May 2019, can be seen on this page. Members of the public are welcome to attend.
A report was given to the Parish Council on 13th November 2018 with preliminary costs and recommendations
An artist's impression of the proposed new pavilion is shown below.

Terms of Reference for the NPWG, agreed with the P
arish Council, can be seen here.