Village Hall
Manor Road, Whitchurch-on-Thames, RG8 7EU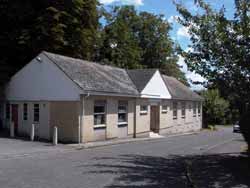 Whitchurch-on-Thames village hall is conveniently situated in a quiet cul-de-sac off the High Street, adjacent to its own car park. The hall is centrally heated and excellently presented, with modern stacking tables and chairs. There is a stage, a well-equipped food and drinks servery and separate toilets.
The hall is presently home to a wide variety of regular events as well as private parties, business and village meetings. It comprises an attractive main function room (for up to 80 theatre-style seating) and a committee room for smaller numbers (up to 12 conference style).
Here are the current activities in the Village Hall.
The hall is there for the use of the whole community and all enquiries are welcome. Here is a hall layout plan for event planning purposes.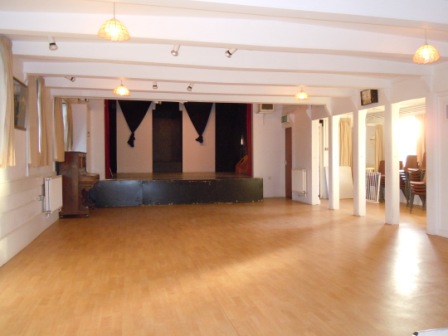 It is a registered charity and run by a small sub-committee of the Parish Council as a non-profit making facility for Whitchurch residents.The rates of hire therefore are very attractively priced and the conditions of hire as informal as possible, commensurate with the necessary statutory requirements.
For more pictures and the rates to hire the Village Hall see here.