The Polish Garden
A project is running to rejuvenate and maintain the Polish Church Memorial Garden off Manor Road. More information about this historical and important site can be found here.
Where is the Garden?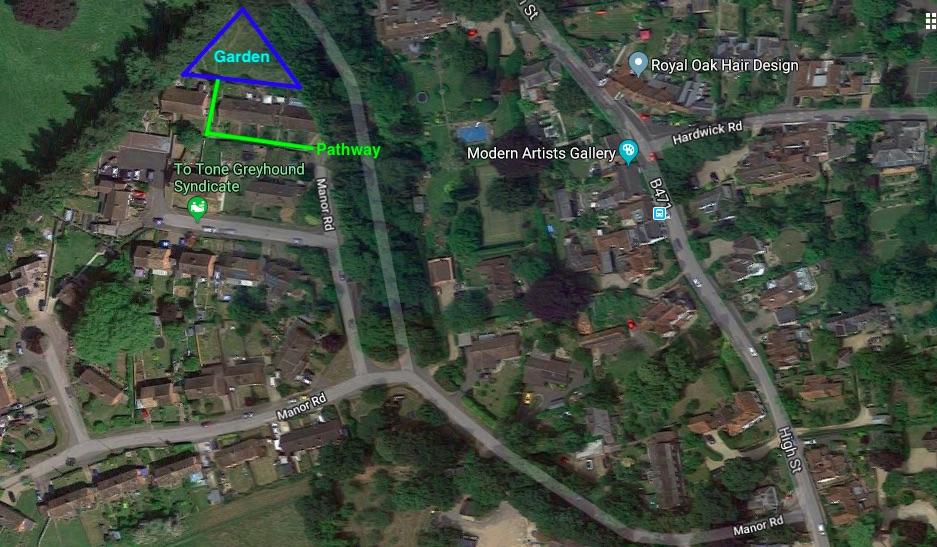 What are the plans?
The church itself is to be remembered with a base/footprint on the original plot of the church, with seating, planting areas, a cross and an information board.
The area of the garden along the tall back fence it to be kept for native plants and trees to encourage wildlife with a meadow area by the bottom corner.
The main area of the garden in the centre is to be mowed and used as an open space for picnics and activities.
Latest Updates
5th December 2020 - Meeting on site to discuss benches and planters, details here.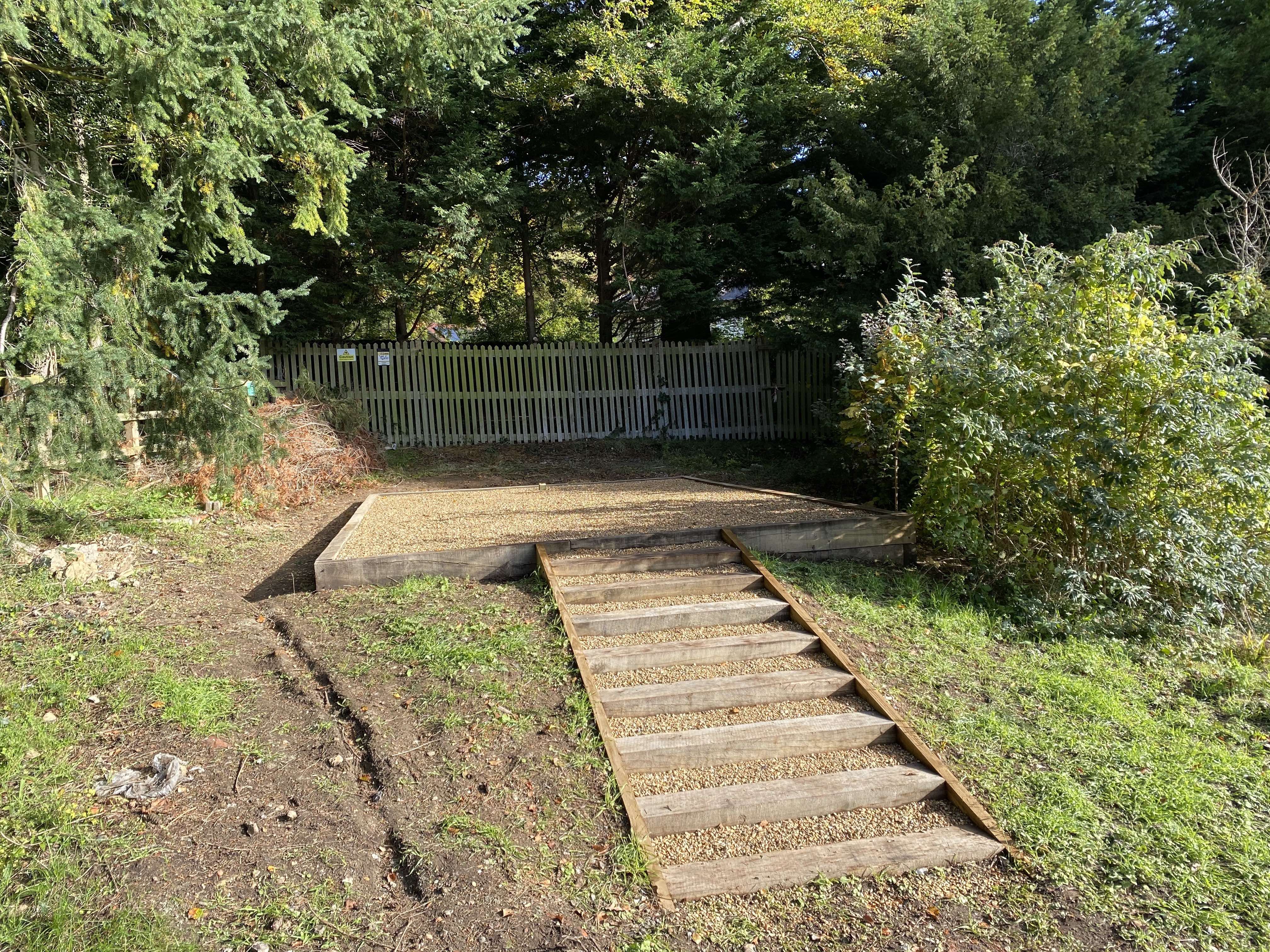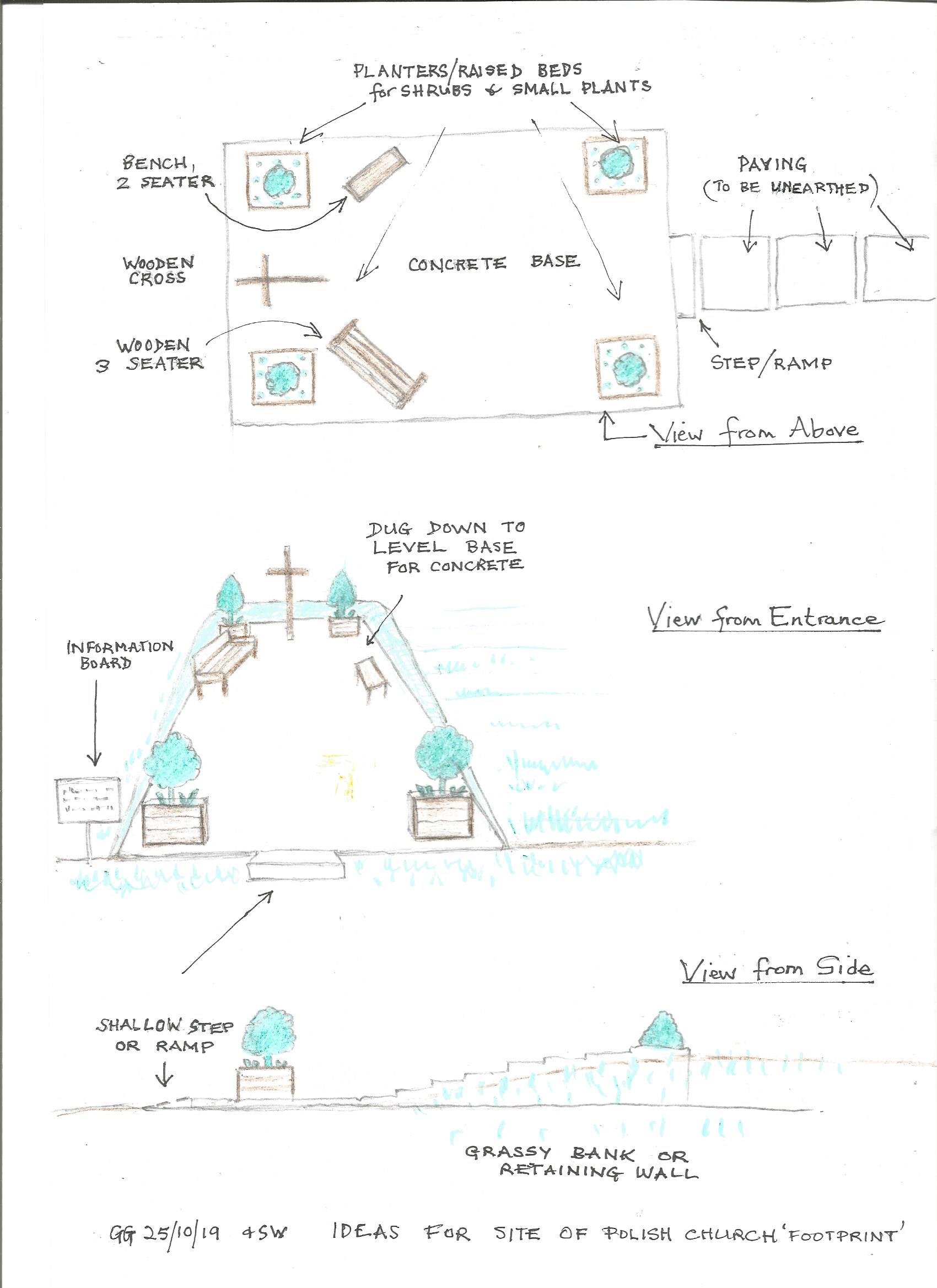 Work started on the church base in August 2020 and completed in October 2020.
Notes from the PC Meeting 13th February 2020
Notes from the get-together on the site on the 27th October 2019
Notes from an initial visit to the garden on 7th August 2019
How do I get involved?
Contact Alexa Duckworth-Briggs by email or 07557 852600